First Impression
I had known for a few weeks the 7ven messenger bag  from Alpaka Gear would arrive, but as it is still not in full production I had no idea exactly when the first batch was being produced. To be fair, I was a little bit excited when it arrived
My #7ven messenger from @AlpakaGear is here!! Can't wait to get some use out of it. #win pic.twitter.com/CDZxqhGOik

— Lars Klint (@larsklint) August 12, 2016
I immediately transferred most of the content of my everyday bag into the 7ven messenger bag, and I have used it since. What are the good and bad features you might ask? Well, let me tell you….
Securing Cargo
The first thing I noticed was that I couldn't open the bag! The latches are made for geeks (or so I have been told) and I couldn't figure it out. It took me about 30 seconds to learn that the magnetic latches open by pushing them sideways. Once you get the motion into muscle memory though, you wonder why this isn't the way all bags work. It is so effortless to open and close them.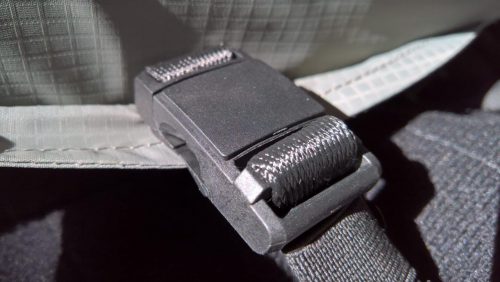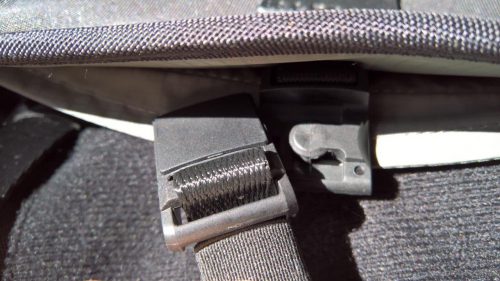 Not all the latches are magnetic though, and the main large securing mechanism is a big Velcro strip. This is really easy to secure inside the bag, but unfortunately it is just as easy to get stuck on everything else. Because the strip is so large, it especially sticks to my laptop sleeve, clothing or other parts of the bag, which can be quite annoying. Another magnetic mechanism inside might work better?
Dimensions and Storage
The size of the bag at first seems appropriate. It is on the slightly larger size for a messenger bag, but by no means gigantuan. There's a LOT of storage compartments, in fact so many I couldn't remember where I put things initially. There are compartments for your water bottle, your tablet, your phone, documents, business cards and much much more. The main compartment is kinda cone shape being wider at the bottom than at the top, which is in line with the bag always being able to sit flat on the ground and not fall over. There are also a lot of pockets accessible while wearing the bag, which is super handy.
Because I am a geek and I always travel with laptops, I did notice that my main Lenovo Yoga 900 doesn't quite fit, and there isn't a dedicated laptop compartment in the bag. Neither of these points are show stoppers, but just seems like an oversight. Edit: I have been told that the production version of the bag will have a larger laptop compartment (to fit a MBP15).
Another really useful pocket is the small compartment on the shoulder strap to keep your train ticket, bank card or other small flat item.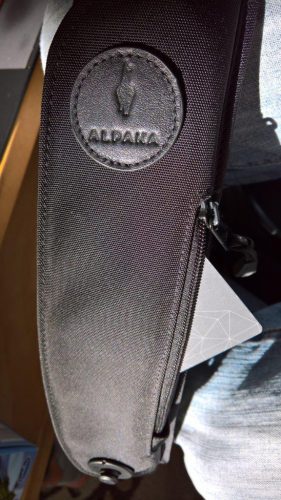 Comfortability and Durability
The bag is made of the best materials available as far as I can tell. In fact it is ballistic water proof nylon, which does sound mighty impressive. The stitching feels strong and the bag is just a sturdy piece of kit. You can carry the bag in three main ways, being over shoulder, on your back or in your hand. All three are comfortable and serves different purposes. The magnetic latch for securing the bag on your bag makes this really easy to fit too.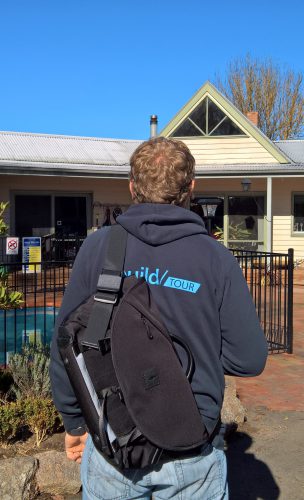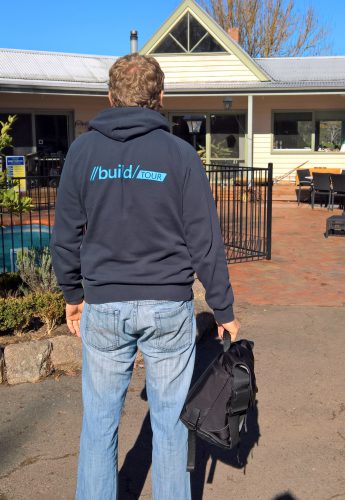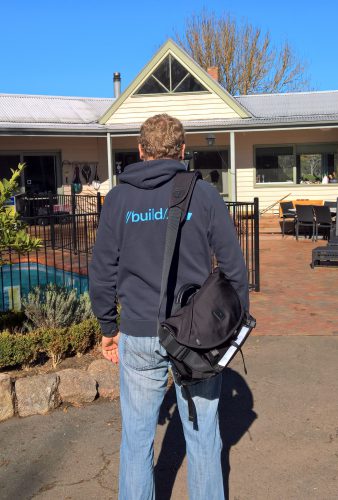 How to Get One
As I mentioned earlier, this is so new it isn't even out yet. I was super fortunate to get mine early, and the best way to get one is via the Kickstarter launching on 17 August 2016. I highly recommend this bag, and with the few small improvements there will be no stopping these guys.