This morning I was invited by Microsoft Australia (formerly known as Nokia) to be part of their launch of the Lumia 930 and the Lumia 635. Apart from free food (which always wins over geeks) we got to touch and feel the amazing new hardware. Granted I already have a Lumia 630 (dual sim) and I have had an unofficial play with a 930, but it was great to be part of the official launch. There were enough devices for everyone to have a play, but unfortunately we didn't get to keep one.
Even though these two devices are the first to be released with Windows Phone 8.1 from launch, I won't go in to the new features of 8.1, but focus solely on the new hardware.
So what is so special about the new devices? Let's start with the Lumia 635. This is an entry level phone that packs a punch. It is the 4G version of the Lumia 630, it comes with a very vibrant 4.5" screen and just sits nicely in your hand. It comes with a quad core processor and it makes the beautiful Windows Phone 8.1 operating system run like a dream. It really is a full feature phone at a bargain. The phone comes with all the applications from Nokia that you would expect, such as Here Maps and Nokia MixRadio. It has a micro SD slot for up to an extra 128GB storage, and the back shell of the phone can be swapped out. I don't think it will take long for third party manufacturers to come up with some interesting designs for the shell.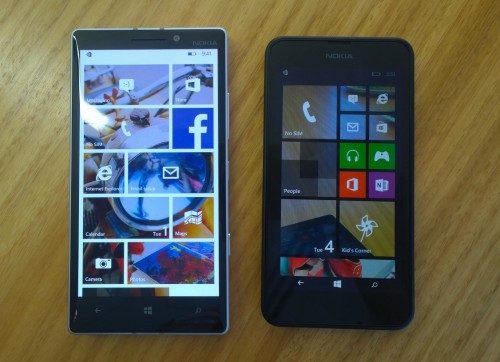 The only thing that really lets the phone down on paper is the camera. It is a 5MP camera with no flash. However, I have used the camera on the 630, which is the same, a few time and the quality is not bad. Even in low light the shots come out really well, so the device shouldn't be discounted purely on that basis. Rumours of pricing as low as $149 outright makes this an absolute bargain.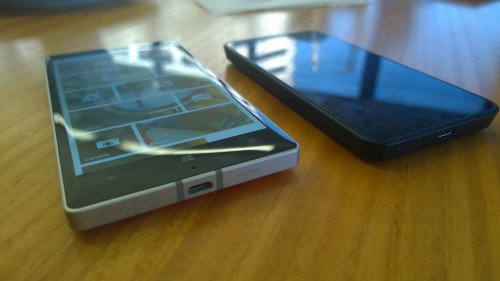 Where the 635 is the entry level device, the 930 is the exact opposite. Nokia confirmed this morning that it is the flagship phone for the next 6 months at least, and it will be the device to have. And it is gorgeous. The design is a slight change from the past Lumia devices that have had a rounded feel to it. The 930 is more square and has the Nokia trademark solid build feel to it. Where you are almost afraid to breathe on an iPhone of fear of braking its fragile shell, the 930 feels like it can be used as a hammer for your next construction project.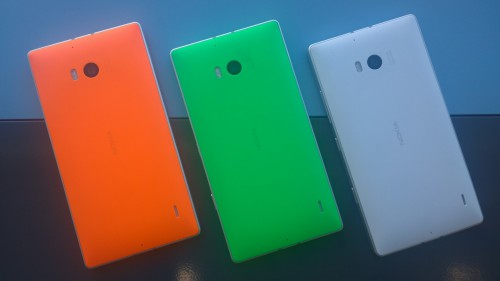 The screen is a full HD (1920×1080 pixels) 5" OLED screen made from the strongest gorilla glass. The camera is an industry leading 20MP and has all the tricks from previous models, such as image stabilisation and PureView technology. With video recording is truly where the 930 shines. Sporting a similar 4-microphone directional audio recording setup as the Lumia 1520, it records the audio of what you are aiming at, not just everything around you. Just check out this real life example. The result is great looking HD videos in an almost professional quality. Other noticeable features is QI wireless charging, a 2.2Ghz Snapdragon Quadcore processor and loads of great software.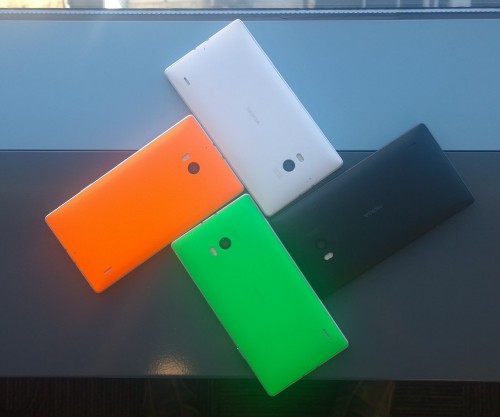 The best way to get a sense for the 930 is to touch it, use it and abuse it. It will hit stores during July across Australia, and rumours have a $749 outright retail price. Furthermore, it will be available through Optus, Vodafone and Telstra. It will be everywhere!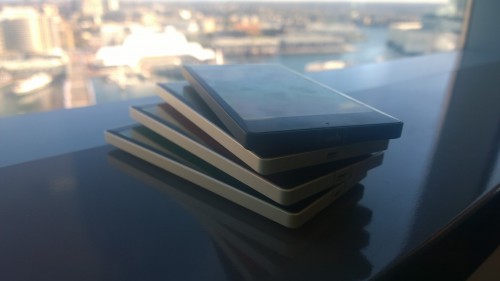 If you want to win one, Microsoft has a competition across Twitter, Facebook and Instagram, where you can enter.
Are you going to get either a Lumia 635 or 930? Are there something missing you were hoping to see? Let me know in the comments below.