Unpacking
As with any Nokia product the initial look and feel of the packaging is of quality. To me Nokia has always packaged their products well. It might be my Scandinavian background, but I appreciate an understated and clean livery for the product. Unpacking the box reveals a pack on manuals (who ever reads those?), a leather wrist strap and the grip itself.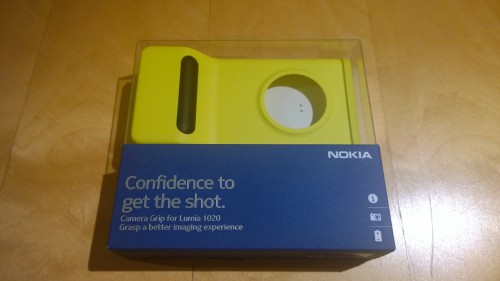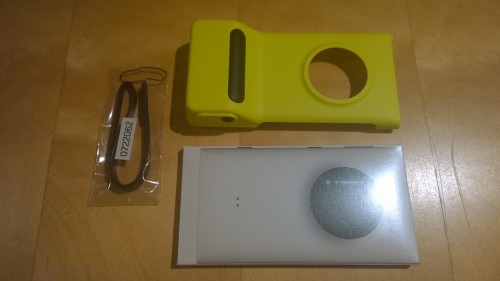 First Impression
When you first hold the grip in your hand, it feels solid, but somewhat bulky. It is a bit like putting a coat on Quasimodo, as the bulky hump on the back of the phone is somewhat covered up, but you still end up with one large unit. My immediate thought was, why not just have a dedicated camera? Putting the 1020 in the grip is easy and quick. It fits perfectly and has a solid click to it, when it snaps in place.
You can definitely feel the Nokia build quality and there is a sense of a premium product. The plastic has a matted surface, which somehow adds an air of exclusivity.
One thing that makes it a bit clunky is for those of us that are "pocket-phoners". I always have my phone in my pocket and with the grip on, it is a little bit invasive. Having said that I have got used to it.
No More Drops
The grip on the grip has been moulded to an average hand, and gives a sense of control, when you hold it. The ergonomic design means you now have an actual hold of your phone, and you don't have to do the whole "thumb underneath – two finger on top" awkward hold which has resulted on so many repair bills.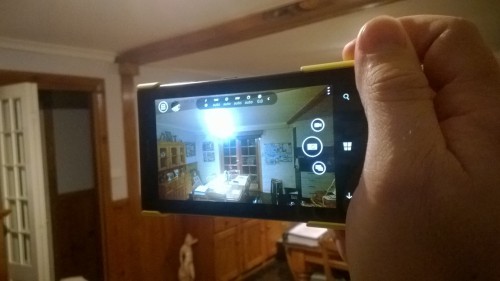 Using the grip lets you feel a lot more confident and I would like to believe it leads to more photos with a steadier hand. There is even a mount for a tripod, so you can even take long exposure shots with ease (or take even more selfies *sigh*).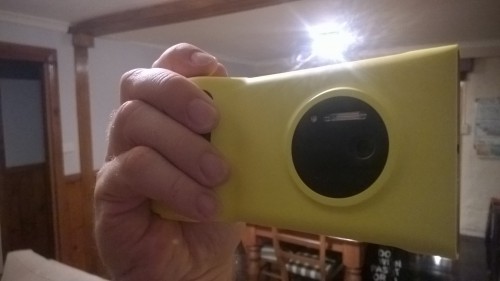 More Photos!!
The true party trick of the camera grip is the 1020 mAh battery built into the unit (I'm sure they "accidentally" came up with that number). As soon as you place your Lumia 1020 in the grip, it connects via the micro USB connector in the phone. The grip will charge the phone for a couple of hours generally and you will be able to shoot a lot more photos (up to 285 officially), which is what it is all about. Considering the Lumia has a 2000 mAh battery, the grip provides a great backup for more juice.
Trade Offs
As with anything there are a few trade-offs in using the camera grip for the Lumia 1020. Carrying the unit around, it does feel like you have a small DSLR in your hand. The weight and bulk is rather noticeable, but for that you get a very solid feel and a lot more photos coming out of your amazing 41 Megapixels.
All in all, the grip is a great accessory, and it provide great benefits. I do think the retail price of AUD $89.95 is fairly steep, but luckily our friends at Mobile Zap has great deals on Nokia Lumia 1020 cases: http://www.mobilezap.com.au/33912/nokia/lumia-1020/cases.htm
Disclaimer: The camera grip was provided by Mobile Zap for this review, however, they have had no influence on the content apart from the link to their site.