Unboxing
At first look the box is very small. I expected a decent size bulk, as the picture in the ad somehow conveys a certain mass. However, unpacking the headphones reveals a smaller size, and I somehow got the feeling that the headphones wouldn't fit over my ears. They do fit just fine, but just don't have the girth of other headphones. They sit on top of the ears rather than over them.
The box contains the charging cable, which is yet another proprietary standard of a 3.5mm jack going in to a USB. I haven't seen one of them before, which means I again can't charge the headphones if I lose it. I had the same beef with the Pebble Smartwatch and the Fitbit fitness tracker, which both came with completely non-standard chargers and connections. Why can't manufacturers just stick to using mini or micro USB? That would certainly make it a lot easier for consumers. There is also not a wall plug with the headphones, which means you have to have a USB port available to charge. It is not a huge deal, but it just makes it all a little bit more difficult.
Also in the box is of course the Avantree Hive Wireless Bluetooth Stereo Headphones and another cable that allows the headphones to be used with devices that don't have a Bluetooth connection. That is kind of handy and a nice thought.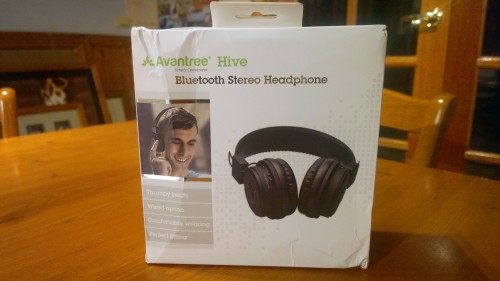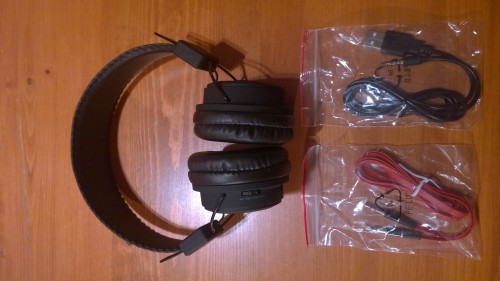 Setting Up
I chose to test two scenarios for connecting the headphones. The first one being via Bluetooth to my Nokia Lumia 1020. Hold the Play/Pause button on the headphones for 7 seconds, which triggers detection mode, then tap the Avantree Hive connection and voila, you are set. You can now both take calls and listen to music.
Equally simple was it to switch to a laptop with Bluetooth connection. On Windows 8.1 you go to the Bluetooth settings, then again just tap "Pair" on the Avantree Hive connection, and you're paired to your laptop.
The headphones will now connect automatically whenever either of the two connections are in range. One thing I noticed was that if I charged the headphones I had to switch them off and on again to pick up the connection.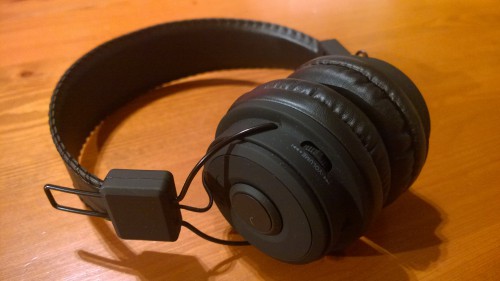 Hardware Quality
The Avantree Hive Wireless Bluetooth Stereo Headphones are made in soft plastics that give a semi-luxury feel to them. The actual headphones on your ears sit tight, but comfortable. Your ears are cushioned, but at the same time noise is kept out. The headphones are light and you could easily wear them all day. You certainly don't have the feel they were purchased in a two dollar shop.
Sound Quality
This is probably the biggest plus to the Avantree Hive Wireless Bluetooth Stereo Headphones. The sound is genuinely really good. I don't pretend to be an Audiophile, but I do listen to a lot of music. Unlike some headphones, having the volume turned to 11 on these, you don't annoy everyone within 500 meters. They are genuinely quiet on the outside, but loud on the inside.
Bass is represented well and the mid-tones are exceptionally good for small speakers. There is no crackling and even high pitched songs sound great. I am really impressed with the sound.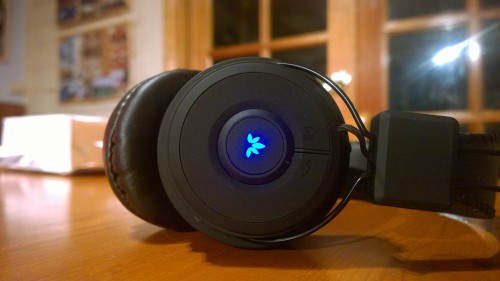 Value
Great. If you are in the market for budget headphones with a great sound, these are it. For around $40, you can't go wrong.
To get the Avantree Hive Wireless Bluetooth Stereo Headphones and other Nokia Lumia 1020 accessories, our friends at Mobile Zap have a lot more:  http://www.mobilezap.com.au/33905/nokia/lumia-1020.htm
Disclaimer: The Avantree Hive Wireless Bluetooth Stereo Headphones were provided by Mobile Zap for this review, however, they have had no influence on the content apart from the link to their site.