As I got a hold of the Lumia 1520 from AT&T, it didn't come with QI wireless charging. For very political reasons and a Nokia that decided to buckle to the enormous telco, the American delivered Lumia 1520 comes with Powermat wireless charging, which no one has ever used. And no one ever will. In fact if you Google "Lumia 1520 at&t wireless charging" the first many results are about how to get QI charging back in to your AT&T Lumia 1520. Now, I got my device for free, so I can't really complain. Instead I needed a micro usb desk charger.
Delivery
My choice settled on the Cover-Mate Desktop Charging Dock, as it is small and kind of anonymous looking. It is not looking offensive when not in use.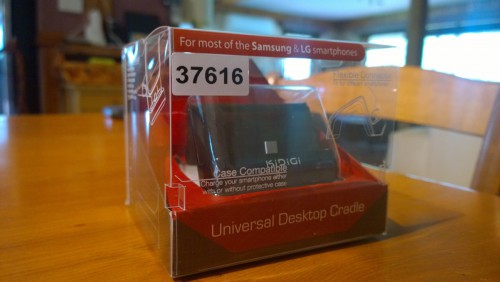 Pros
The dock has a great design and the form factor is spot on. It fits a range of devices, including the large "phablets" due to having no sides and a longer than normal micro USB plug. I'm using it with a Lumia 1520, but it will work with pretty much any device that has a micro USB at the bottom of the device. It even works with keeping the cover on your device.
Cons
The design can accommodate for almost any device, but that also means that it is not a one-hand job to place the device on the dock. You do need a bit of attention to plug it in, and if it is on your bedside table then plugging it in in the dark becomes even more difficult. In fact, the easiest is wireless charging, but that is an issue with the phone and not the charger.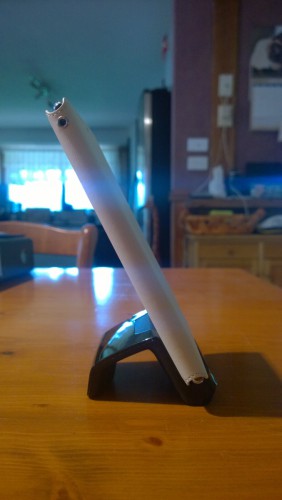 The USB is just a little tight for my liking, and you often walk away with both device and dock attached. As it is a dock, the device doesn't have to be secured like you have to use a chisel to get it loose.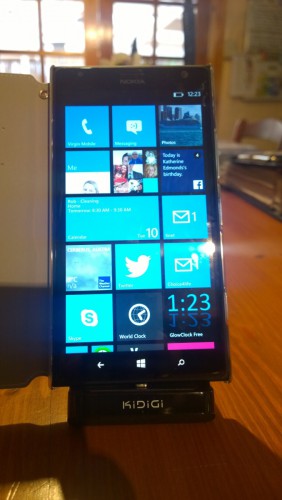 It's Pretty Good
The negatives really aren't that bad. But in a review, you need to consider both sides. The Cover-Mate dock is a good buy, and the quality feels good and sturdy.
To get the Cover-Mate dock check out our friends at Mobile Zap: Lumia 1520 Accessories.
Disclaimer: The Cover-Mate Desktop Charging Dock was provided by Mobile Zap for this review, however, they have had no influence on the content apart from the link to their site.