This blog post is based on a transcript from a YouTube video that demonstrates a practical example of using NFC tags and Home Assistant to help you remember to take the bins out.
Do you often forget to put your bins out on the curb for collection? In this blog post, I will show you how to use NFC tags and Home Assistant to create a simple reminder system so that you never forget to take the bins down again.
NFC Tags and Home Assistant
Near Field Communication (NFC) tags are small, passive chips that do not require power. They can be activated when they come into contact with a compatible device, like a smartphone. In this example, we'll attach an NFC tag to a bin and use Home Assistant to create an automation that reminds us to take the bins out.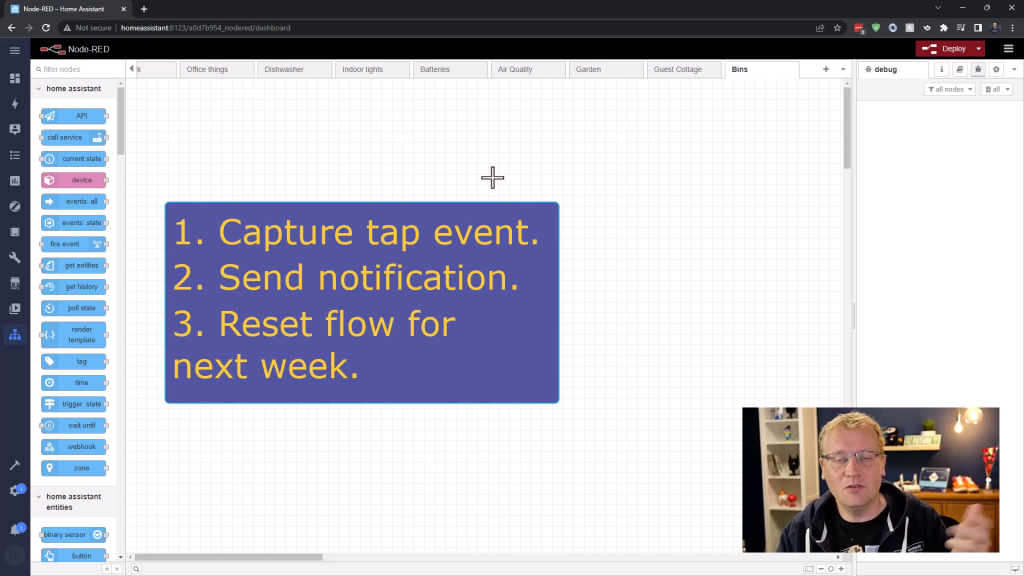 Here's an overview of the process:
Attach an NFC tag to the bin.
Register the tag with Home Assistant.
Create automation in Home Assistant using Node-RED
Set a reminder cycle for the bin collection day.